About The Firm
Internationally acclaimed interior designer, Corey Damen Jenkins, is celebrated for his unapologetic mixing of colors, textures, and layered patterns to create inspired and iconic spaces. His firm, Corey Damen Jenkins & Associates, is based in New York City. The firm's work has graced the front covers of House Beautiful and Traditional Home and has received extensive features in many publications including Veranda, House & Garden, Vanity Fair, The New York Times, The Wall Street Journal, and The Detroit News. Corey's first coffee table book, Design Remix: A New Spin on Traditional Rooms (Rizzoli), was released worldwide in March 2021 and has since entered its sixth reprint.
Biography: Corey Damen Jenkins
Corey's path to interior design was by no means conventional. A son of Metro-Detroit, Michigan, his love for interior design dates to the tender age of 7, when family members and schoolteachers first noticed his keen interest in drawing and then later sketching detailed rooms and futuristic furniture. "From the time I was a child, I've seen the world in color and geometry," he stated, "I'm the oldest of three boys and, as my mother says, the only one who could always dress himself!" Although he received formal training at trade and art schools for architectural drafting, his parents encouraged him to pursue a "simplified life' away from the arts. Following their admonition, Corey pivoted into Detroit's automotive industry working for a Tier One manufacturer where he climbed his way up the organizational chart from a receptionist to a Buyer of prototypes and indirect materials. However, after a successful 10-year tenure in the company's purchasing department, he was unexpectedly laid off during the Great Recession of 2007.
It was at this point that Corey decided to return to his original love of interior design. "Times were so unpredictable then, and I needed to create a sustainable career that could never be outsourced," he recalls. But launching an interior design firm in a faltering economy would prove to be a daunting challenge. While he had already constructed a "coming soon" website, the phone did not ring for several weeks. Corey then realized that if the business was not going to come to him, he would need to go to the business. Armed with a large satchel fully equipped with color boards, sample CAD floor plans and elevations, and hand-drawn, conceptual interior renderings, Corey set about on a comprehensive door-knocking campaign. One suburb and downtown section at a time, he bravely visited homes, hotels, and other businesses offering his design and decoration services. The journey took Corey to the far-flung edges of Metro-Detroit, and during that harsh Michigan winter he eventually knocked on a whopping total of 779 doors.
One day, a doctor and his wife in Davisburg, Michigan graciously welcomed Corey into their home inviting him to give his full pitch. Having just recently parted ways with their previous interior designer, they commissioned Corey to revamp the first story of the house. Grateful for the opportunity, Corey curated a talented team of contractors and craftsmen, and through those partnerships, he meticulously renovated the spaces. Next, he had the completed rooms professionally photographed and loaded up to his new website.
Just weeks later, television producers from HGTV discovered Corey's work online, and promptly cast him on one of their reality television competition series. Televised audience members voted unequivocally to award Corey the winner and Design Star, the victory catapulting his brand into national stardom. The firm grew from a one-man operation to offices and staff in both Michigan and New York City. Today, as the Founder and Principal of Corey Damen Jenkins & Associates, Corey leads a talented team of designers, operations specialists, and support staff, with residential projects and partnerships in development throughout the United States and beyond. The lesson? "No matter how discouraging your journey may feel at times, never give up on your dreams", Corey recently advised students at Parsons, "and be willing to hustle to make them happen."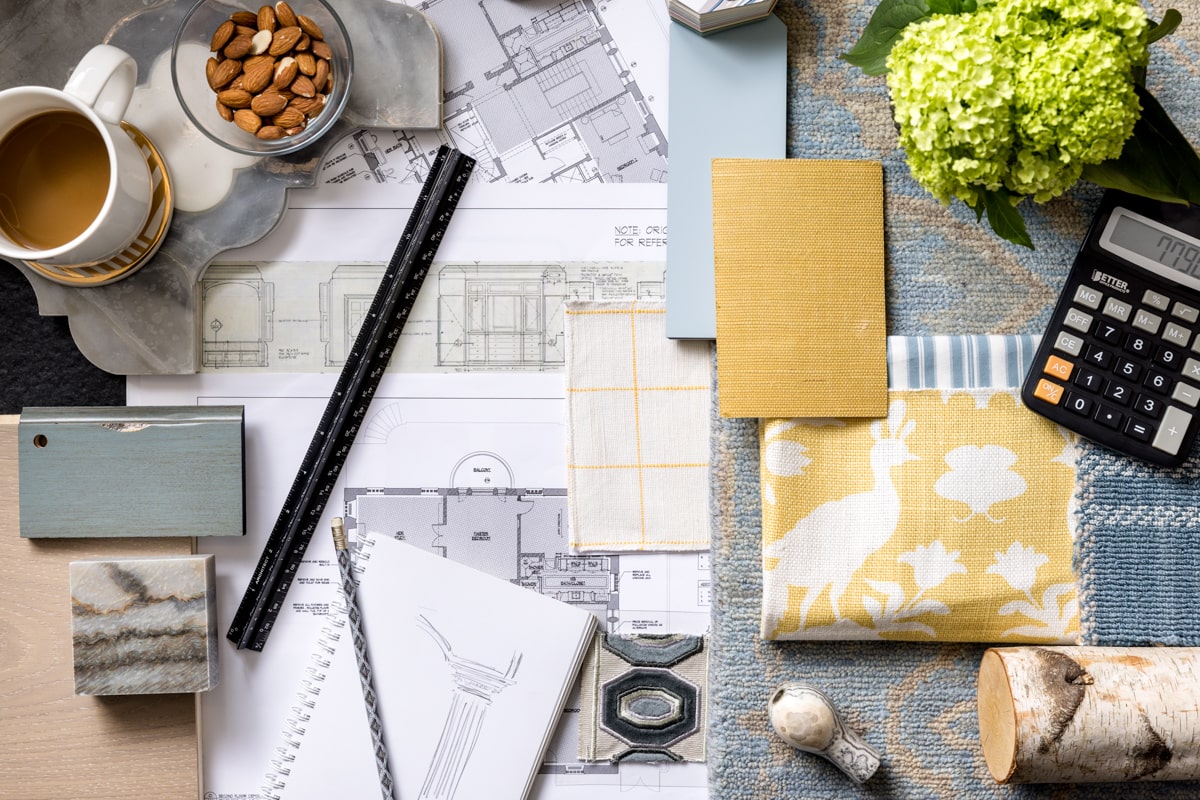 While interior design has been the firm's singular focus since its inception, Corey has since become an accomplished product designer having created furniture and textile designs that bring the best of the classics into the present with panache and refined elegance. In 2022, Corey unveiled a new licensed furniture collection with Hancock & Moore, a fabric collection entitled "Trad Nouveau" on the Kravet Couture label, a luxury stone collection with Aria Stone, and a hand-drawn artwork series sold exclusively through Leftbank Art. In 2023, we will see the premiere of Corey's latest furniture design collection with Maitland-Smith as well as an expanded product line with Hancock & Moore.
Never one to forget his humble beginnings, Corey continues to indulge his passion for community-based work as an advocate and Board of Trustee member for the Kips Bay Boys & Girls Club. In 2019 and 2021, his firm was invited to design the "Ladies Library" and formal Dining Room for the prestigious Kips Bay Decorator Showhouses in New York and Dallas, respectively. Through his firm, he has also funded a scholarship and mentorship program with the New York School of Interior Design.
Corey resides in Manhattan's Upper East Side neighborhood.
Awards & Recognition:
Architectural Digest: AD100
ELLE DÉCOR: A-List
1st Dibs: 1st Dibs50
Traditional Home: New Trad Rising Star of Design Award
ARTS Awards: Interior Designer of The Year (2023)
New York School of Interior Design: Larry Kravet Design Industry Leadership Award
D&D Building: Stars On The Rise Award
BIDN: 2022-2023 Top 10 Interior Designer
Fashion Group International: Night of Stars Award – Interior Design
HGTV: Showhouse Showdown (Winner)
Televised & Media Appearances:
MasterClass: Corey Damen Jenkins Teaches Interior Design
The Rachael Ray Show
Open House TV
HGTV